Nitinol Actuators by Miga Technologies LLC
Flexinol Actuator Wire
Flexinol is a brand of Nickel-Titanium, or Nitinol actuator wire made by Dynalloy, Inc. in Irvine, California. They manufacture and stock multiple sizes of actuator wire from 0.0001″ to 0.020″ diameter. They offer multiple transition temperatures of 70C, 90C and a NiTiPd alloy that transitions at 170C.
Dynalloy's wire is of high quality and can last for millions of cycles if it is used properly. Using it properly can be very tricky. Contact us today for assistance with your Flexinol product development. See many examples below of different uses for Flexinol brand Nitinol actuator wire. Find answers to frequently asked questions about Flexinol nitinol actuators here. See how it can be used to replace traditional solenoids here. See other nitinol actuation possibilities here at our home page.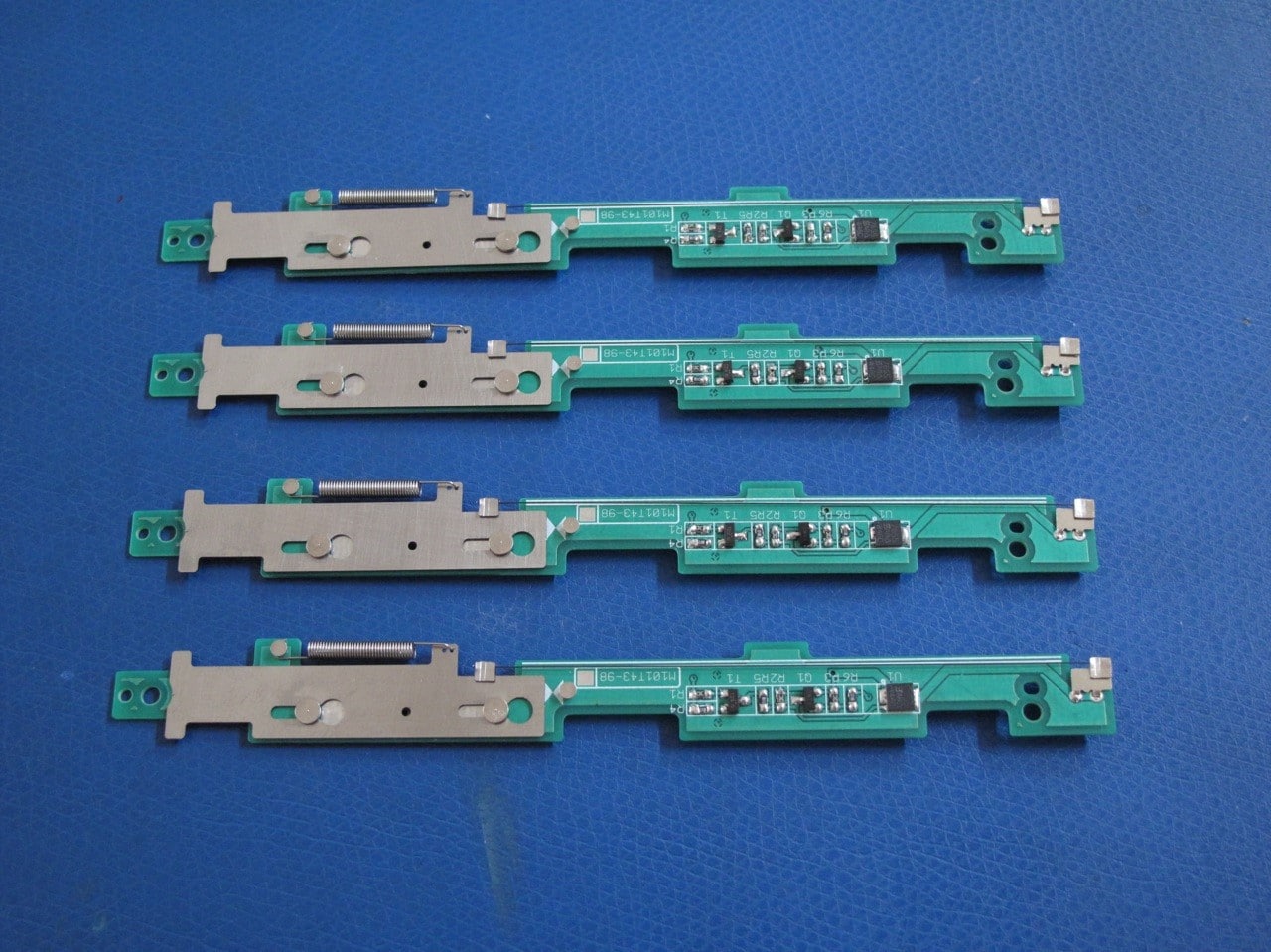 Here is our latest actuator: -Our custom MOSFET/Protection Circuit is on each PCB-Actuator -Typical 3-wire interface: Power, Ground, and Enable. When you raise the Enable line logic level HIGH, we energize until you lower the Enable. The actuator moves to the end of...