Nitinol Actuators by Miga Technologies LLC
Using Nitinol or Flexinol to replace Solenoids
All of the actuators below can be used to actuate solenoids. An SMA powered solenoid can be many times smaller and lighter than an elecotro-magnet powered solenoid. SMA powered solenoids will also use a small fraction of the power.
Solenoids are much heavier than nitinol actuators for comparable force output. Solenoids are also ON/OFF devices, and do not have speed, force, or position control. All of which are possible with nitinol actuators. Nitinol actuators also produce a constant force throughout the entire stroke, while the output force of a solenoid drops dramatically after the first 10% of motion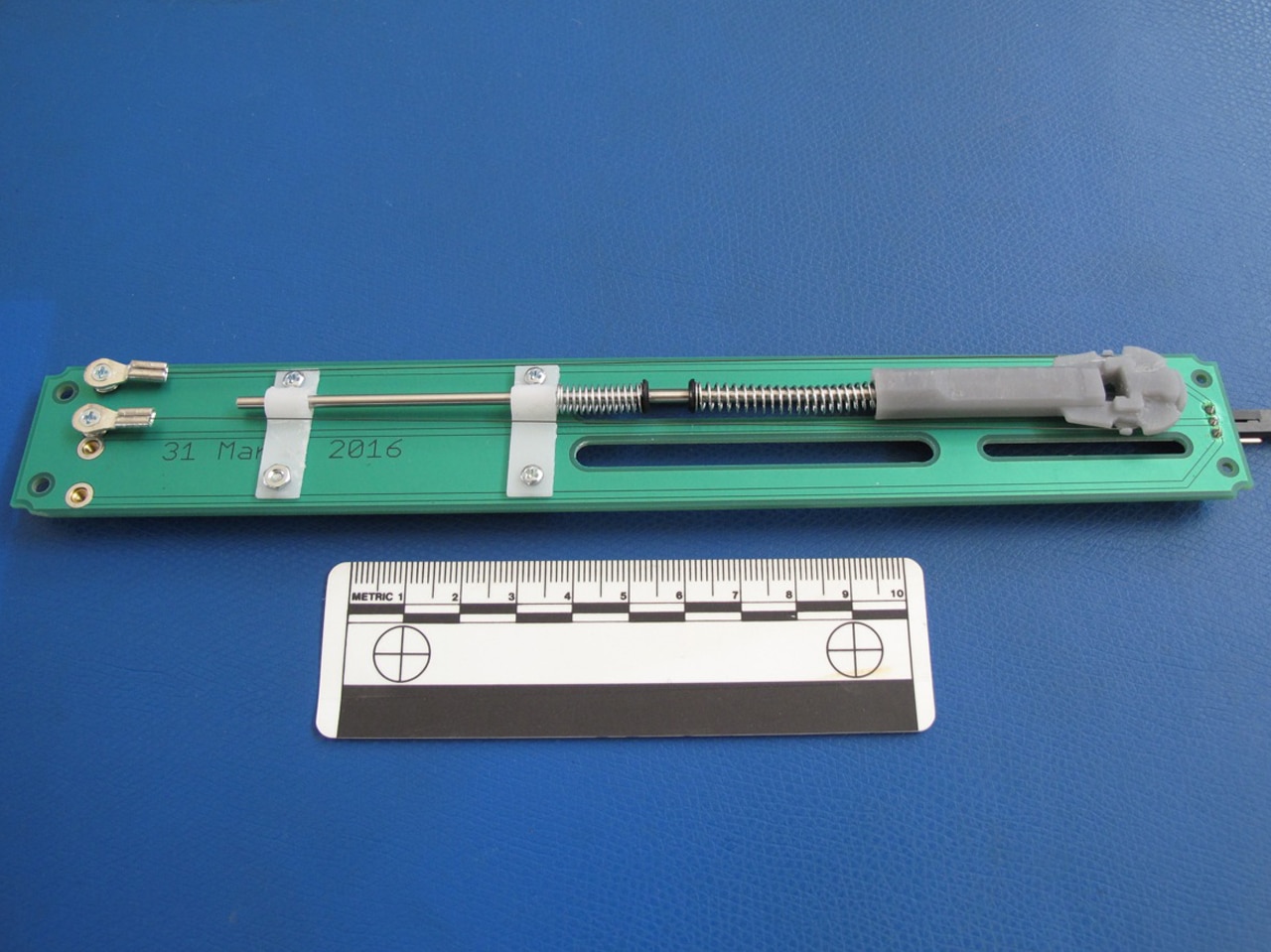 This prototype actuator was designed to provide 24 pounds of force and 3/8" of stroke. There is a U-shaped Nitinol wire actuator on each side of the PCB (only one is currently installed), and they operate on a shared linkage. The SMA wire used here was 0.020"...