Nitinol Actuators by Miga Technologies LLC
Nitinol Actuator Wire
Nitinol is an alloy of Nickel and Titanium (in about a 50/50 composition). It is manufactured by several companies, including Dynalloy, SAES Group, Fort Wayne Metals and Furukawa Techno Material.
The wire is manufactured in multiple sizes from 0.0001″ to 0.020″ diameter. The companies offer multiple transition temperatures of 70C, 90C and NiTiPd alloys that transition at 170C.
Nitinol wire can last for millions of cycles if it is used properly. Using it properly can be very tricky. Contact us today for assistance with your Nitinol development. See many examples below of different uses for Nitinol wire in actuators.
See other possibilities for use of nitinol actuators at our home page. Flexinol nitinol actuator wire is one of the best brands of wire for use in tiny actuators. Solenoid replacement is a common use for nitinol actuators.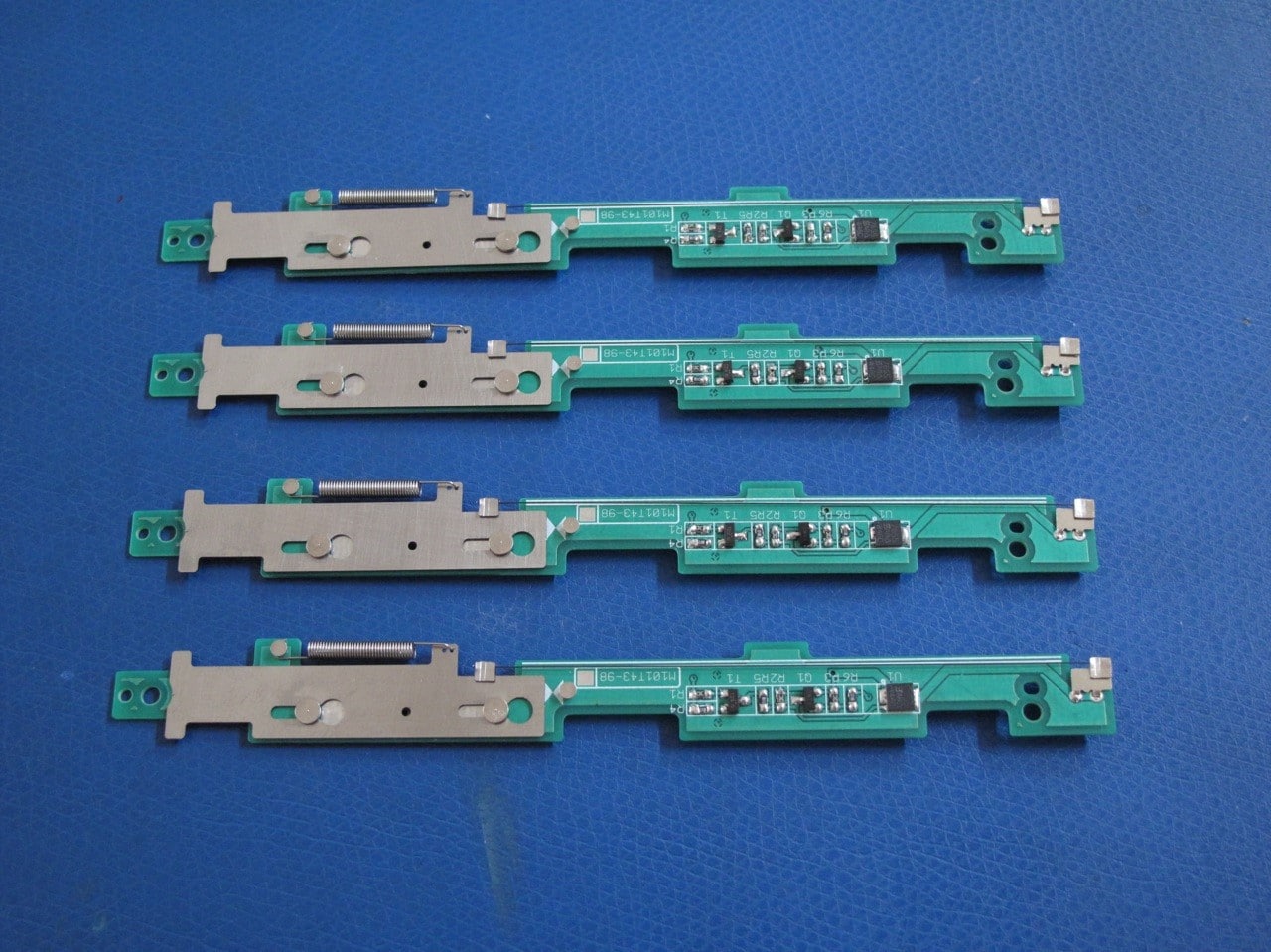 Here is our latest actuator: -Our custom MOSFET/Protection Circuit is on each PCB-Actuator -Typical 3-wire interface: Power, Ground, and Enable. When you raise the Enable line logic level HIGH, we energize until you lower the Enable. The actuator moves to the end of...