Nitinol Actuators by Miga Technologies LLC
Latch Release Mechanisms

All of the actuators below can be used to release latches. A nitinol powered latch release can be many times smaller and lighter than a solenoid powered latch release. Nitinol actuator powered latch releases will also use a small fraction of the power.
Find answers to frequently asked questions about Flexinol nitinol actuators here. See how it can be used to replace traditional solenoids here. See other nitinol actuation possibilities here at our home page.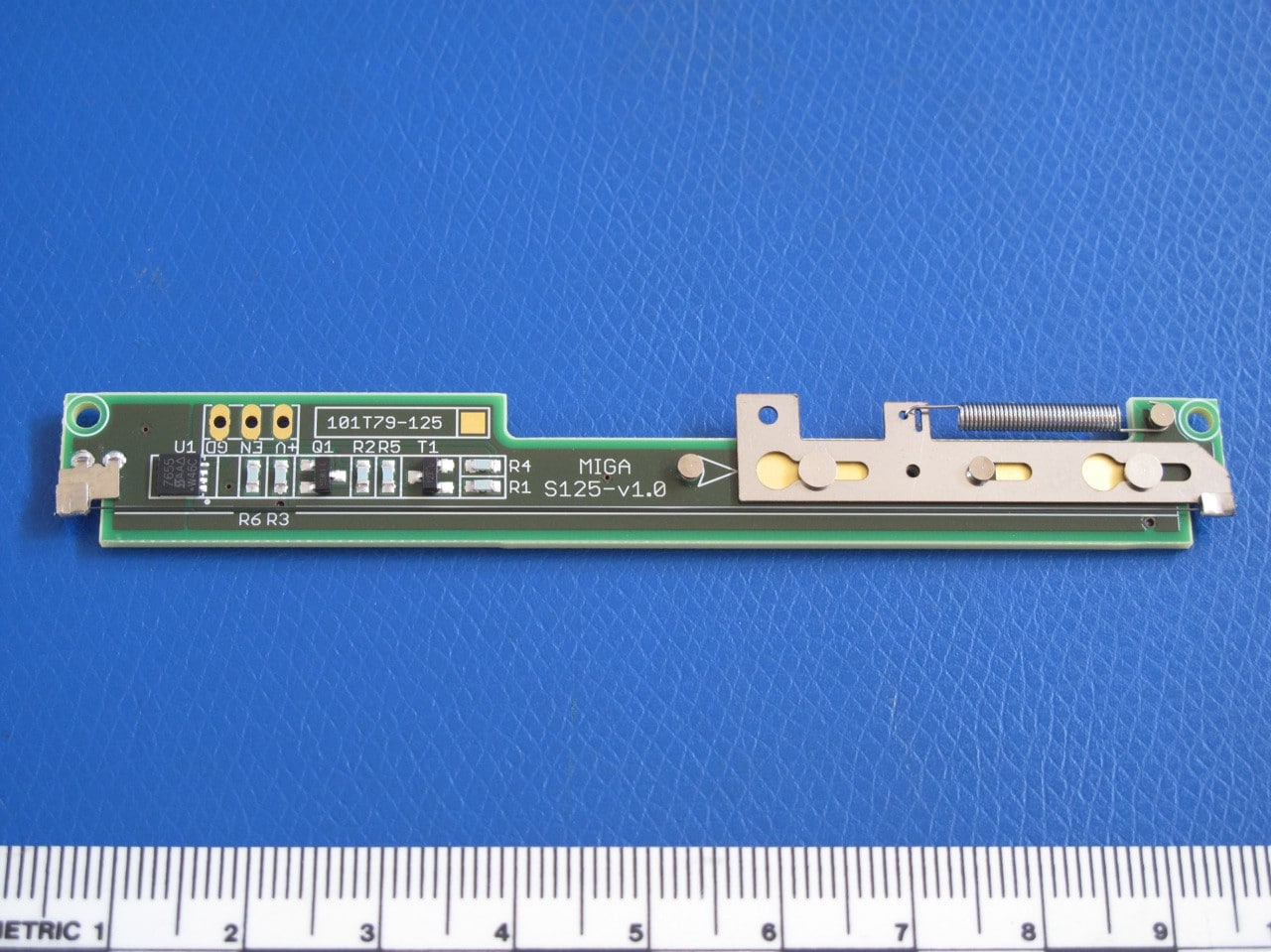 The S125 is a volume-ready Shape Memory Alloy wire actuator, with a MOSFET switching & protection circuitry on a Printed Circuit Board substrate. The ideal uses are latch or trigger release mechanisms for battery-powered devices. The S125 is a short-stroke...