These mini locks are similar to common 'cabinet locks' or 'gate locks.' But by employing ultrathin SMA wire made thinner, lighter, and quieter than any other existing technology.
Actuation time can be in milliseconds and can meet locking force requirements of 100 pounds or more, while operating for more than 100,000 cycles.
A representative model in the new ThinLock TL-1 weighs 12 grams (0.4 oz), and is only 3.75mm (0.15" thick).
ThinLocks are ideal for automotive glovebox and center console locks, video screen dropdown release, secure medicine dispensing devices, server enclosures latches, removable module catches, storage boxes, chain of custody lockbox, luggage lock, mailboxes.
Pricing on our site is high as these devices are meant to be used as samples, but ultimate cost when brought to scale is projected to be in the low dollar range.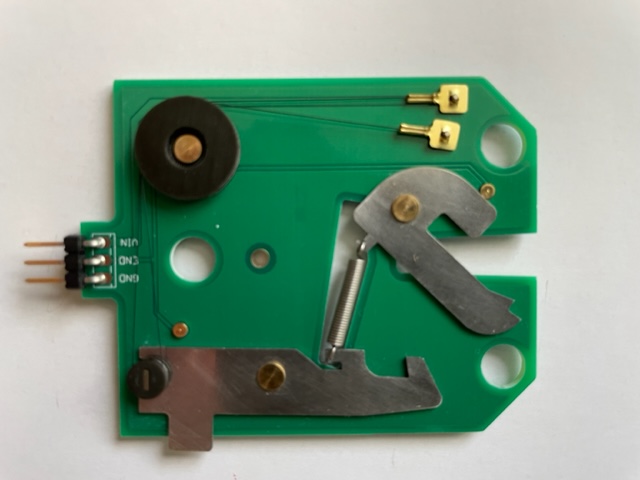 Our Offices
Indianapolis, IN  USA
Portland, OR  USA
Contact Us
Click here for our web form, we'll get right back to you.
Office Hours
Mon-Sat: 8am - 5pm
Sun: Closed