We designed and built a new pillbox wax actuator without a 'fill hole' because that hole took up extra height. We filled hot wax (90˚C) through the piston hole using a 'shim' between the o-ring and piston to allow air and excess wax to escape.
Below is the test fixture we built to load test this actuator up to 50 pounds.
Size: 18mm x 6 mm with 6mm diameter plunger
Weight: 8.3 grams filled (estimated 0.4 grams wax)
Stroke: ~2mm (seems to be independent of load)
Force: Tested to 50 pounds (see photo) with no noticeable change
Reset Force: Seems to require ~5 lbs to fully reset
Wax Melt Temp: 53˚C – 57˚C
Max Test Temp: 90˚C
Wax: Sigma-Aldrich Product Number: 327204-1KG
Description: Paraffin Wax, M.P. 53-57 Deg. C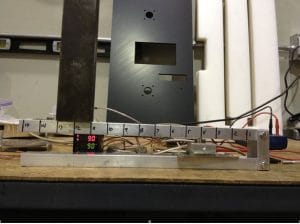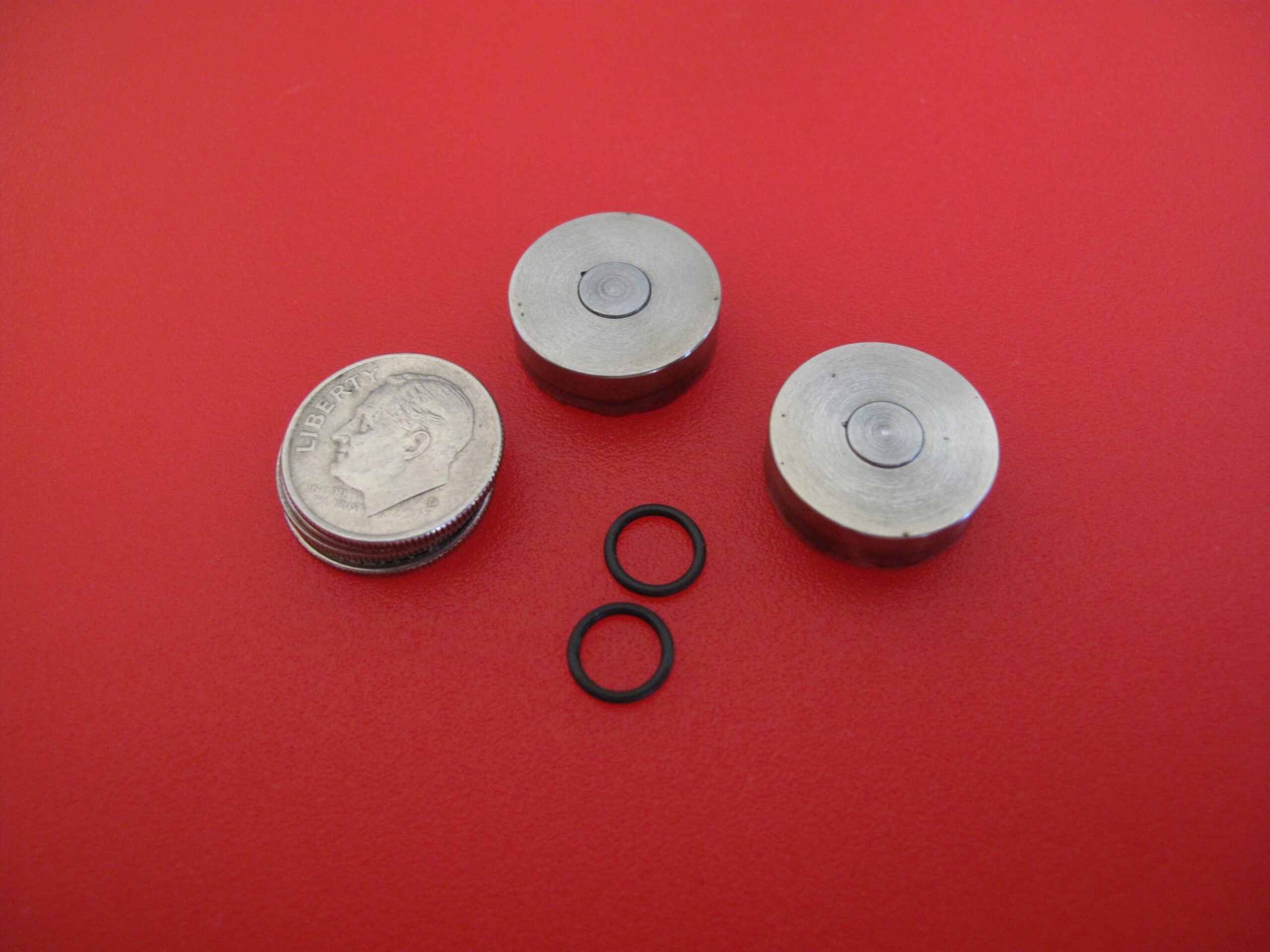 Our Offices
Indianapolis, IN  USA
Portland, OR  USA
Contact Us
Click here for our web form, we'll get right back to you.
Office Hours
Mon-Sat: 8am - 5pm
Sun: Closed